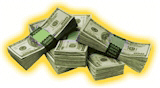 *Need Money for that Special Gift?
*Borrow Money Till
Pay Day
*Up to $500 Cash Advance
*First Loan Free!
*Great Pay Day Loan Companies to Choose From!

Dear Friends,
Welcome to iNeedGifts.net where you learn About Us and our online gift shopping store. We are pleased you found our site! We at iNeedGifts.net understand how difficult it can be to search for a gift for a special friend or family member on their birthday, anniversary, graduation, wedding day, for the holiday season or just because . It can get hectic specially when the occasion sneaks up on you unexpectedly! Our primary goal is to provide you an online shopping experience that is easy, accessible, and convenient. We offer gifts and services from florists to collectibles, to digital cameras and gag and joke gifts for April Fools or party equipment. Best of all, most of the gifts you had on mind to give can be purchased here and delivered to your loved ones without the need to step off your front porch and/or pay any shipping and delivery charges! Check out our links to the specialty stores such as Zappos, TechnoScout, Gadget Universe, San Francisco Music Box Company, GoCollect, and Cell-Phones.tv. Keep in mind, we are continually updating our site to include many gifts that are wonderful, unique, affordable, and the best buy for your money! So if you are in need of a gift or just in the spirit of shopping, please continue to browse our site and we hope you find your gift here at iNeedGifts.net!
All of our success is attributed to you, our loyal customers. If you have any inquiries or have a suggestion for improving our site, please do not hesitate to do so. We welcome your comments.
Sincerely,
Alisa Peters
Owner

support@iNeedGifts.net